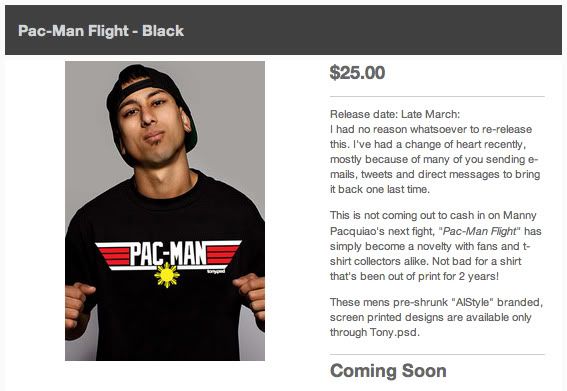 I never had any plans of re-releasing this whatsoever. For personal reasons, it was a lesson learned. I let greed and money get in the way with the last reprint, long story short - I lost a lot of money. Fast forward to 2012, "
PM Flight"
has been out of print for over 2 years now with a few pieces of stock left here and there. I've had a change of heart more so that it's being released as a novelty many of my customers have been asking for. I always saw a pattern any time Manny fought, people would release new shirts the week of. For this, we're just doing it out of fun. That's how popular it's gotten - I don't need his upcoming fight to hype it up.
Release date: Late March.