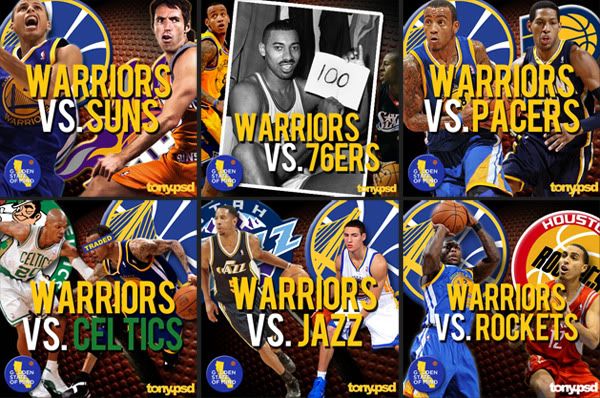 For those of you who don't know, I also collaborate with a great bay area fan site called
Golden State of Mind
that's your best source for
Golden State Warriors
Basketball through a fans perspective. I'm one of many die hard Warrior fans who take time in our busy schedules to post everything that is Warriors Basketball alongside a huge community in the thousands. I write up a number of preview game threads and accompany them with a cool graphic.
Check us out!
Golden State of Mind
: Your best source for quality Golden State Warriors news, rumors, analysis, stats and scores from the fan perspective.