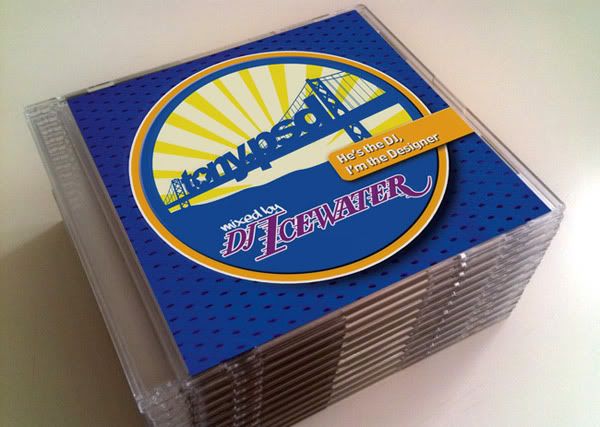 Look what I found! A short stack of last years
"He's the DJ, I'm the Designer"
Volume 1 summer mix featuring DJ Icewater. (Oakland Faders) I'll be doing a lil' raffle and popping these in random orders throughout the summer.
In the meantime you can download last years mix off of
DJ Icewater's Mixcrate page!