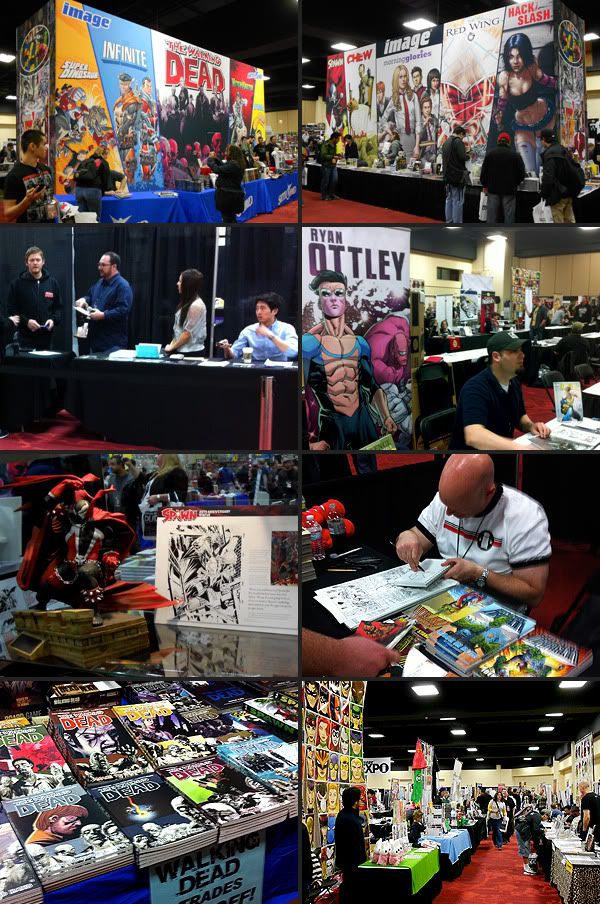 This was one helluva a weekend! Aside from the fashion show we participated in on Saturday, I was also on hand to experience Image Comics first annual
"Image Expo"
celebrating 20 years of the famed publisher. With
WonderCon
in Southern California this year, Image Expo was a very pleasant surprise. It was very low key, the foot traffic did not compare to WonderCon's but found it very enjoyable. Minus the huge crowds, I was able to roam the showroom from artists tables, various panels and pick up some great comics from dealers tables. It was so chill and laid back that you could find founding members like Erik Larsen,Jim Valentino and Walking Dead creator Robert Kirkman shop alongside comic fans and walking the showroom floor with no escorts or bodyguards.
As an added bonus actors Steven Yuen (Glenn) and Norman Reedus (Daryl Dixon) of the TV show
The Walking Dead
had a special autograph signing and met with fans. Overall, this is one event I would love to see again next year celebrating independent publishing companies without the Marvel and DC swag. It's no WonderCon but its a class of it's own!