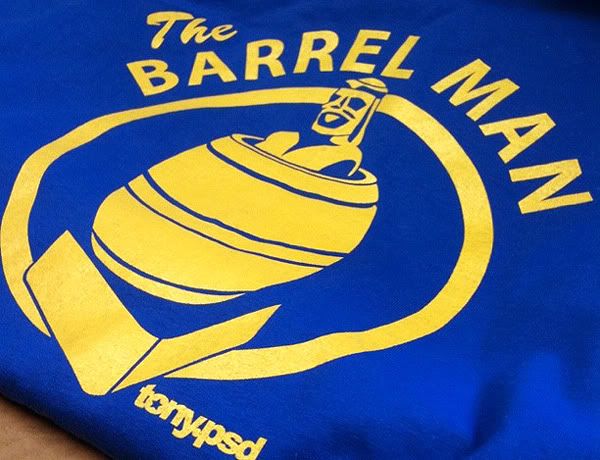 Sorry, not the best picture in the world (darn smart phone camera) We'll have something nicer shortly!
Made a trip down to San Jose today to pick up my new
"Barrel Man"
shirt design.
BG Concept
once again did another superb print job! Thanks so much fellas, you've brought my humorous concept to print! The first batch of presale orders ships out Friday morning, July 15th. Thanks again everyone for your continued support!
Once again, you can order
"The Bay Area Barrel Man"
from my official store:
www.tonypsd.bigcartel.com