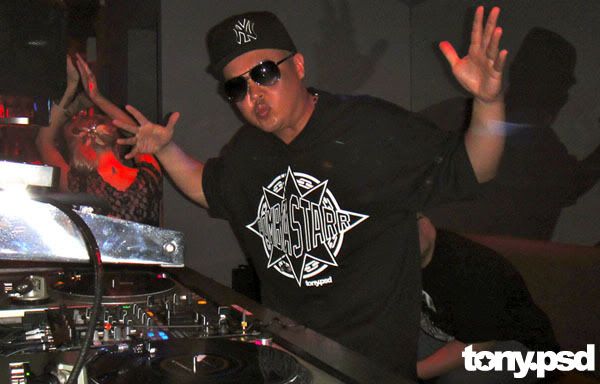 Reppin' that "BombaStarr" flavor! DJ Streak - STA (Supernatural Turntable Artists) / Expressions Entertainment
I've been following DJ Streak's career for over a decade now and his skills as a DJ never cease to amaze me. I didn't know him personally, but we crossed paths most recently through Facebook. A few months ago I had posted a photo of his
"Lingerie Breaks"
record on my wall asking if anyone still had it in their collection. A lot of my DJ friends had responded and one of them was kind enough to tag DJ Streak on the post. It was pretty cool interacting with him, we exchanged links to one another website and had a mutual respect for one another's hustle.
Last month I had asked Streak if he was interested in working with me on my
"He's the DJ and I'm the Designer 2"
mix series I put out twice a year. He kindly accepted and with the cover art just about complete we should have a solid release date within the next month or 2! Be on the look out for this fun project. I have nothing but respect for the man and it's a privilege to work with him!
For more info on DJ Streak be sure to check out his
official site.