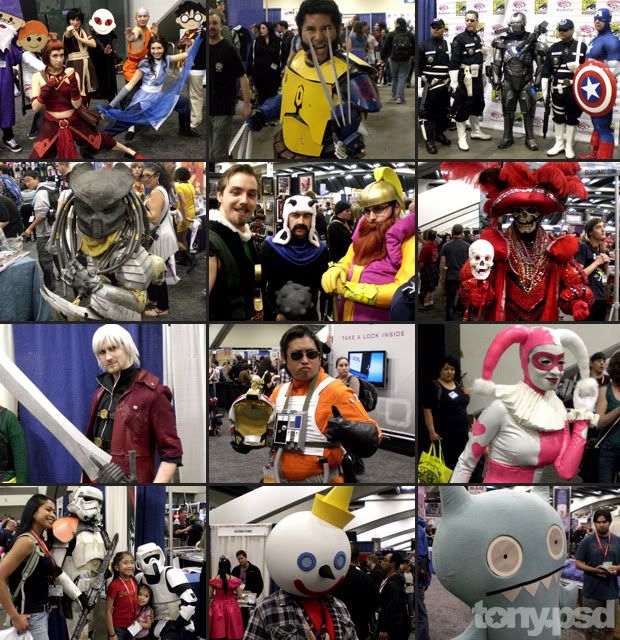 More coverage from WonderCon 2011: Who didn't dress up for this event? Sadly, me.
This doesn't even scratch the surface to the thousands of people that dressed up at WonderCon. Let's just say these were a few of the best pics that came out of my camera, lol. It's always a treat seeing folks dressed up at WonderCon. I literally anticipate this and plan my day around it! Basically- Friday was all about getting lost section by section, finding bargains and digging deep through boxes and stacks of comics. I did a little of that on Saturday, but I mainly walked around looking at costumes, mingling with friends and peep all the cool artwork at artist alley.
Peep all of my
WonderCon Pics
here. (via
Photobucket
) Not the best pics in the world but a whole lot of fun. I just wanted to share with you what I saw!