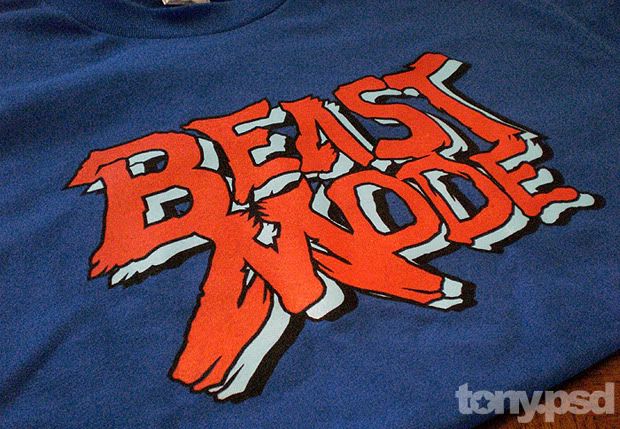 Kudos to
BG Concepts
for the bang up print job. It's one thing to illustrate something and look at it on screen. But when the final product is printed over that high quality
Al-style
branded shirt, that's when you know it's official. I'm very happy with the end result. I want to rock this shirt so bad at the gym because thats how I handle business over at 24 hour fitness, lol. I set goals for myself: 4-5 miles, 6-700 calories within an hour flat and attempt to meet it. I log everything down and see what adjustments and improvements I have to make on a weekly basis. Every workout is
"B3ast Mode"
for me, so when I decided to do this shirt I wanted it to have that
"Beastly"
look of going hard! You know you've gone
"Beast Mode"
when your shirt is drenched in sweat, your water bottle is half empty and you're hyped for the next work out. That's why I made this shirt!
The bad news... if you didn't pre-order the shirt, here's the
"B3ast Mode"
official release day aftermath and what I have left in stock... Med (1 left), XL (3 left) 2XL (3 left) everything else is sold out! I didn't order a lot on the 1st prints. (36 total) for ordering information:
info.tonypsd@gmail.com
- shirts are $25 each. Thanks again everyone, this ones another winner!