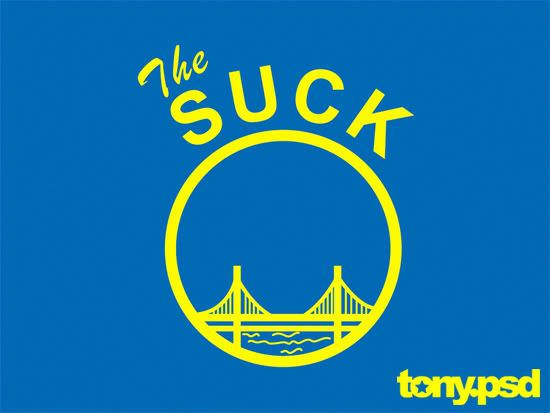 The sad thing is, it's not an April Fools joke... we really do Suck!
It feels like we've been 25-49 forever. As of today it's been a 6 game losing streak but who's counting? Our team roster is depleted due to injuries, the Ref's are making bad calls, technical fouls are practically handed out in every game... the crowd is getting ugly at Oracle. Great way to end a season. Saying we
"suck"
beats folks to the punch line... its so true, so lets have a little fun with it. I've had may great time out's at the arena but a losing record isn't a pretty sight. No disrespect to the players and fans, this is truly a management issue... that and we need another big man!