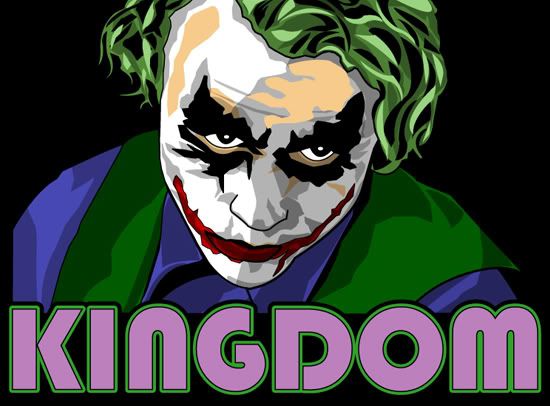 The good folks over at
Kingdom 209
collaborated with me to put out a very creepy looking Joker portrayed by the late
Heath Ledger.
I really enjoyed drawing this one on illustrator... the simplicity of shapes and colors overlapping each other. Don't sleep on
"The Dark Knight Returns!"
That was the mother load of all comic movies! Big ups to
Mr. Pabros
and
Kingdom
for always keeping me busy and giving me some extra projects to work on. These guys looked out for me and in return, I continue to give them the best I can for a bright future.
If you thought that was creepy, peep my other
Joker contribution to the film.