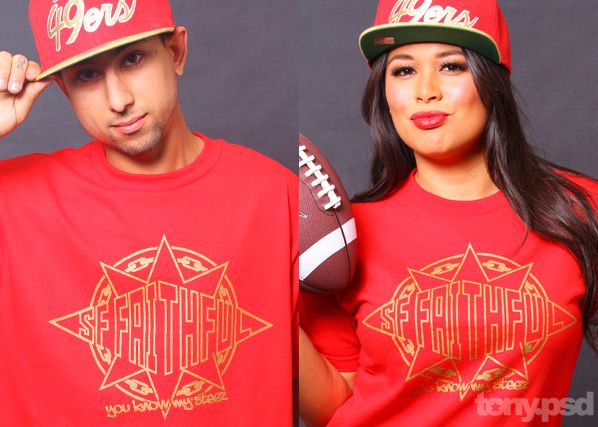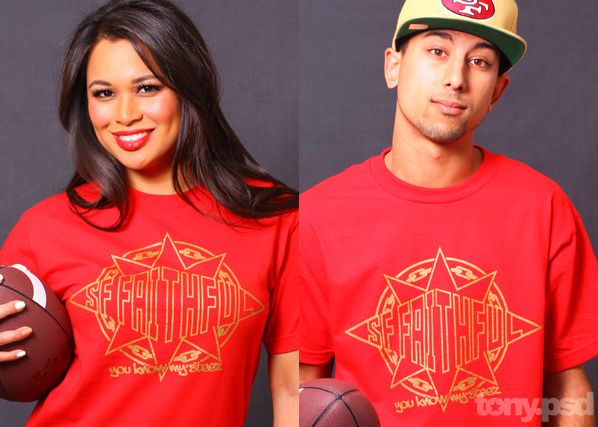 Man, I am so sorry this is late, lol. It has been a hectic start to 2013. Just happy to have a new design to set off the year. Though the loss at the Superbowl was rough for 49ers fans the response to my
"SF Faithful"
design was very well received amongst fans. I printed a very small batch the week prior to the Superbowl and we just about sold out of this design! (4-5 still available at the on-line store)A reprint will be available next month for the faithful during the off season.
Special thanks to Joyce and Chris for bringing their A-game to the shoot along with Mark who did a great job shooting the pics. Your help is greatly appreciated!
Shop on-line:
www.tonypsd.bigcartel.com