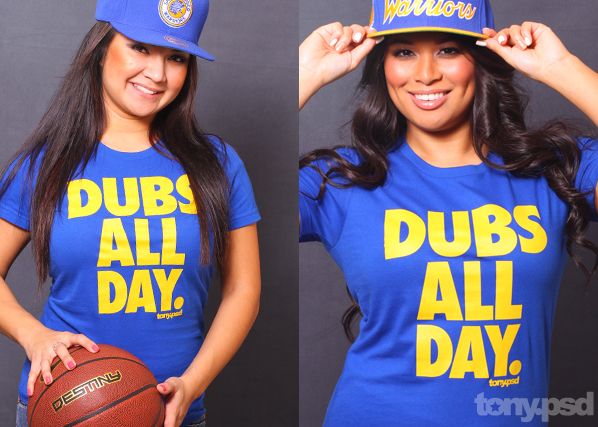 Ladies! No need to buy out my entire stock of men's size small!
"Dubs All Day"
is now available in women's sizes! Funny thing about women's fit tee's - I've failed a number of times releasing their sizes. Here's why I feel like its finally working... 70% of the stock I ordered for this was size small. That and medium is pretty much the only size people are ordering. As for large-2xl... I ordered maybe 2-3 each and I have yet to sell one, lol. Moral of the story: stock up on size small. It seems to sell the most amongst the ladies!
Again, special thanks to Joyce and her sister Monica who's joined in on our shoot. Mark, as always thanks for the great pics!
Shop on-line:
www.tonypsd.bigcartel.com