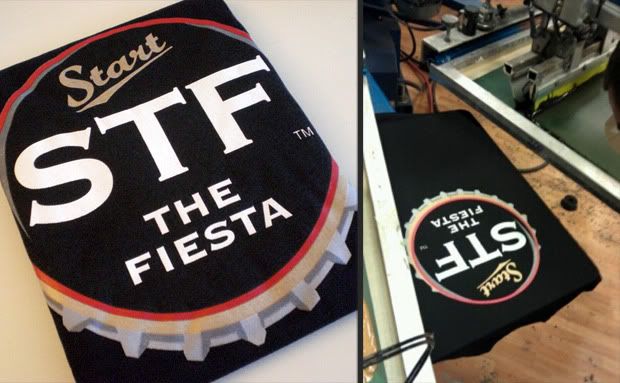 Here's a first look at the STF BMX - 594 Apparel
"Start the Fiesta"
shirt design I had the opportunity in creating. The concept behind the design was based on a popular bottle cap. It's all vector art layed out on Adobe Illustrator. I'm glad the folks over at STF and 594 were happy with the design.
STF BMX
is a lifestyle bike shop dedicated to giving you the best service and building the BMX scene in the bay area. Since 2000,
594 Apparel
has provided clothing for art and expression by creating an avenue to promote illegal art...
LEGALLY.
Don't sleep on both of these cats!