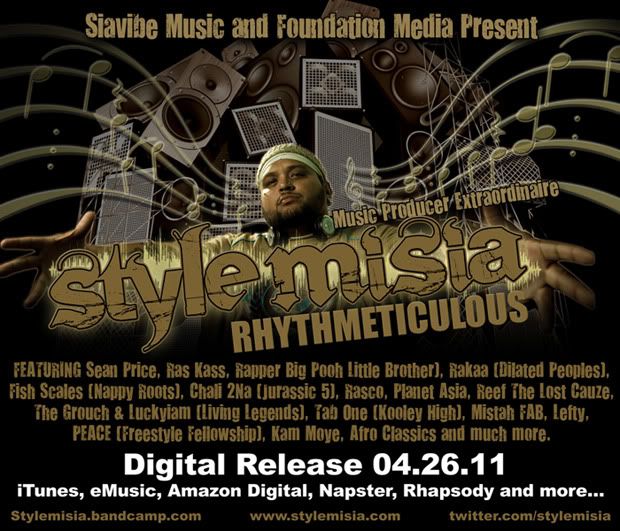 I'm proud of my Homie,
Style Misia
. Dude's been in the game for a long time and when I saw the track listing of featured guests on his Producer album "
Rhythmeticulous
" I literally flipped. Practically all of my favorite emcee's are featured on this joint! Everyone from Sean P, Ras Kass, Big Pooh, Rasco, Planet Asia, Rakaa, Chali2na, Fab, The Grouch... Those are some serious collaborations!
I had the opportunity to design
SM's cover art
, it was only right to hook him up with some proper promoting on my end with this flyer design. Don't sleep folks,
"Rhythmeticulous"
drops it's digital release on April 26th 2011 courtesy of Siavibe Music and
Foundation Media
. You can cop it on iTunes, eMusic, Amazon Digital, Napster, Rhapsody and more... Congrats buddy, you've made us all proud!
Follow
Style Misia
on Twitter.