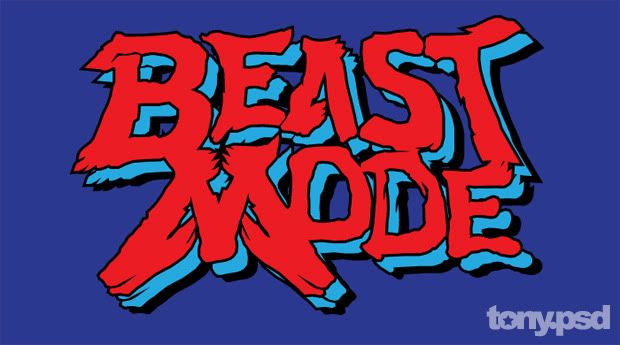 This one is for the gym.
For everyone that saw me drenched in sweat, pushing to see what my limit was. Coming up to me after my work out or posting on Facebook:
"Damn Tony, I seen you tear up that elliptical machine... Beast Mode!"
That term just stuck to me because every time I hit the gym, I put out for an hour and 30 minutes with purpose. When I first thought about making a "Beast Mode" shirt, I wanted to make sure it had a "beast-like" type case. So I took a note from the classic arcade game and flipped the letters around. I just wanted to make sure it had that ravage animal style font of going beast on a cardio machine, lol.
This is the first of many new shirts being released beginning in Mid-May. This and the Pek-Pek shirts will be printed first. You know the deal, I'm gonna set it off with a short stack of 36 sizes ranging from small to 2XL. (pre-shrunk, A-Style branded shirts)
"Beast Mode"
shirts are going for $25 each, for more information and to pre-order: info.tonypsd@gmail.com