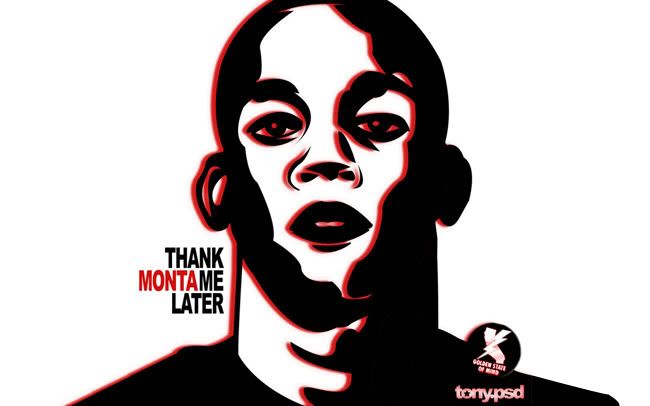 Monta Ellis is more than just an NBA All-Star option... HEY! HEY! HEY!
(lol, I hate that song)
First post of 2011!
Let's look at Monta Ellis's numbers for the season: 25.6 pts., 3.4 rebounds and 5.6 assists per game... I hope the NBA is seeing this, I'm sick of seeing Golden State get snubbed for an All-Star spot, Ellis deserves it with numbers like this! As for the cover, it's a mash up take on Drake's
Thank me later
cover art. Thought it would be funny to place Monta's face on it. It's an ugly cover but was one of the hottest albums of 2010 so folks will be familiar with the parody concept. Enjoy!