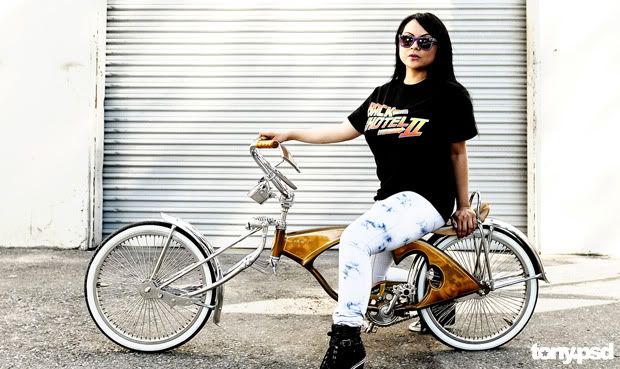 Available in Men's large to 2XL. While supplies last. $15 (regularly $20)
My
"Back to the Hotel"
series had a great run. (2 reprints) I've always loved reading catchy Hip-Hop quotables on shirts and felt that there just wasn't enough Bay Area quotables represented on shirts. This idea sported an
iconic Hollywood logo
flipped with some
N2Deep
humor that threw people off and had folks chuckling at the parody. I loved the colors and the classic 80's vibe it set off. Once again, consider these shirts discontinued at a special price. I've got a stack of 15 shirts left and am selling these out at $15 each. (regularly $20) Once their gone it's a wrap. Sizes available: Large - 2XL. For more info, message me at tonydotpsd@gmail.com
Photographer:
Marc Christopher
Model:
Jacqueline Yamat
Bike:
Shorty Fatz
Note: 2 for $35 or any other special do not apply to discontinued items.