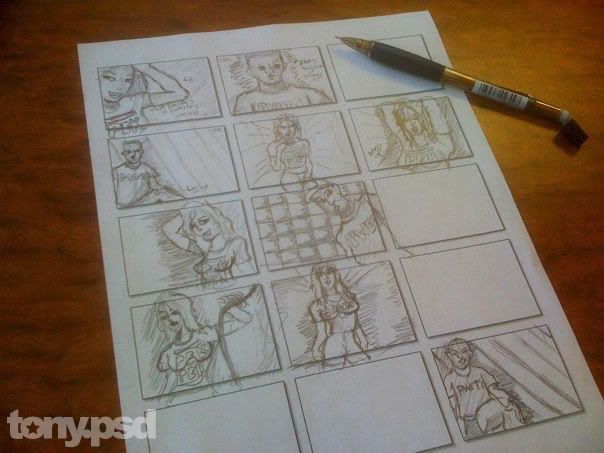 So next week I got my first photoshoot coming up for my clothing line. I gotta say I'm kinda nervous... I'm gonna be working with some professional photographers, models, make up artists, DJ's and my venues have been locked in. Just thinking about it, I'm the man in charge and I wanna make sure everything works out. When my photographers and models asked me last week, "
tell us what you want and we'll make it happen"
something in the back of my head said you better plan how you want these shots done, there's more to it than just posing and shooting!
It's Friday and traffic sucks. I pull over to McDonald's and don't even bother to order anything. I'm here for the comfortable seats and free wi-fi. What better way to get idea's out than to just sketch it out. These are quick sketches but it gives me an idea on what kind of angles, close ups and possible poses I'd like to have done. It's a start... next week, it's gonna be exciting!