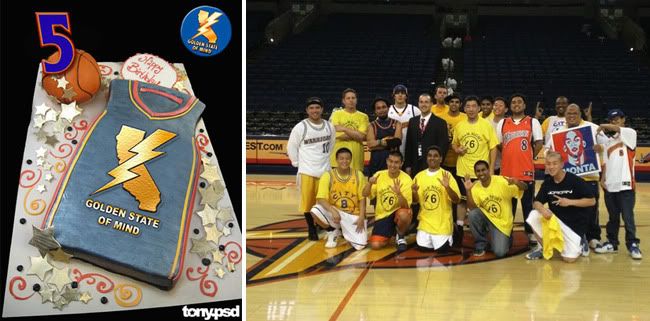 Golden State of Mind
celebrated it's 5 year Birthday yesterday. (May 24th, 2010) Has it really been 5 years? GSoM was started by a few guys who had an enormous love for Golden State Basketball and wanted to provide daily news about their favorite team. (I actually came 2 years later thanks to Atma) Here are some numbers to look at...13 writers, 5,297 registered members, 2,665 Front page stories, 6,019 FanPosts, 3,198 FanShots, 7.8 million visits, Nearly 21 million page views, and over 500,000 comments.
I think we've done a good job here, and boy, we have come a long way! Thank you again for your continued support.