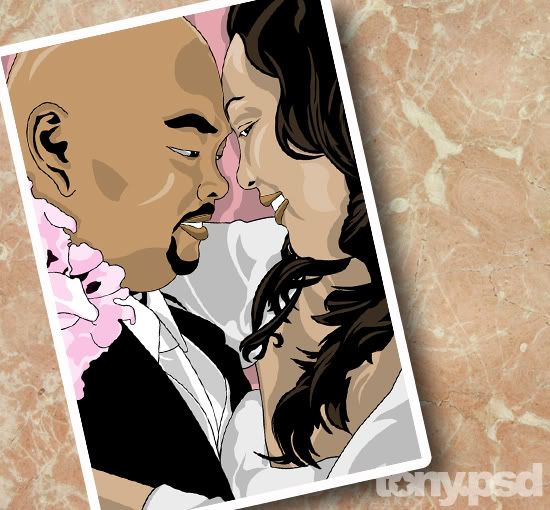 I was stoked when my longtime friend
Maritess B.
(all the way from middle school!) asked me to draw her and husband
Ed
. Drawing your friends is a little more tough than your average joe... You wanna make sure it's proper and that you don't disrespect their request. Of course I was nervous drawing them, the original pic she handed me had that suttle vibe of happiness, I didn't want to mess that up and I wanted to make sure the vibe transfered when I redrew it! Anyways, with that being said... the project turned out great and became a very personal one illustrating 2 great friends (Ed and Tess) who turned their love into an everlasting marriage. Also... check out
Maritess's blog site.
It's gotta touch of everything on the wedding tip... makes me wanna get married with my wife again!