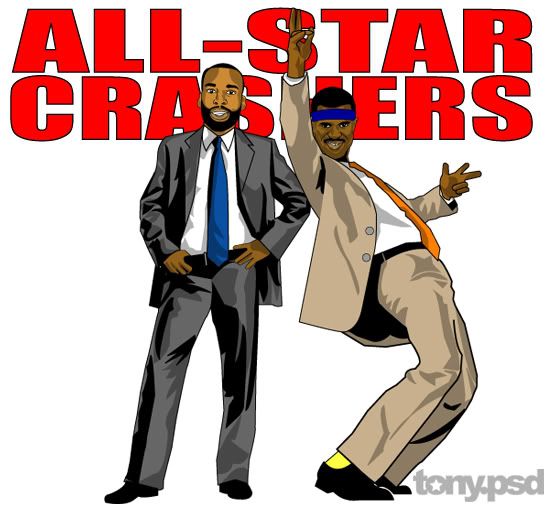 Taking it back to last years All-Star game... yep, all our starters were snubbed as usual.
Here's another oldie but goodie! Sorry folks for taking it back to a
"Baron Davis-less"
team, I just didn't wanna let this consume dust under my Hard drive! I have projects in the woodworks... problem is they're all pending and nothings final to post! Anyways, I know we're all ready for this years all-star game even if none of the Warriors were invited. For last years All-Star game, although our entire team was snubbed, I took it into my own hands and created this little image that had folks rollin' at the arena. It's true, Jackson and Baron should have crashed the All-Star game!