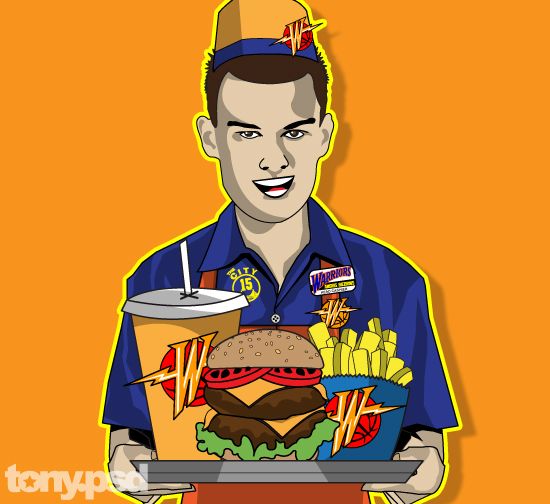 ...2 all beef patties, cheese, tomatoes, lettuce and your special "Latvian Sauce" on a sesame seed bun!
I almost forgot about this piece I did a few months ago, wanted to showcase it minus all of the wording when it was originally posted on GSoM. Leave it to me to come up with this oddball concept... a larger than life
Andris Biedrins
"Double-Double"
value meal served at every Golden State Warriors game! 2 all-beef patty's, steak fries and a big ass drink! I used this idea early in the season in commemorating his double-double onslaught. (I believe 19 straight games!) The idea was amusing, chalked fup of laughs at the Arena and the best part was... the design was
Andris approved.