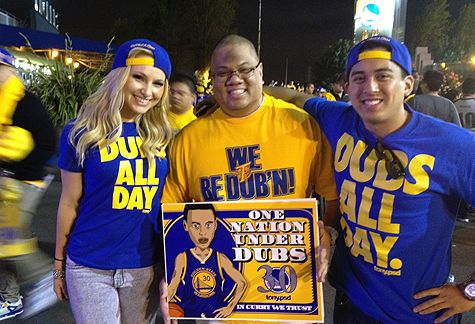 Now these pics are long over due & I apologize for the delay! Golden State Warriors playoff's don't come around our parts but when they do...
They're fun as hell!
A handful of favorite fan pics taken during both Denver & San Antonio series. Lots of
"Dubs All Day"
sightings lol! Blessed for the continued support! Till next season Dubs fans!