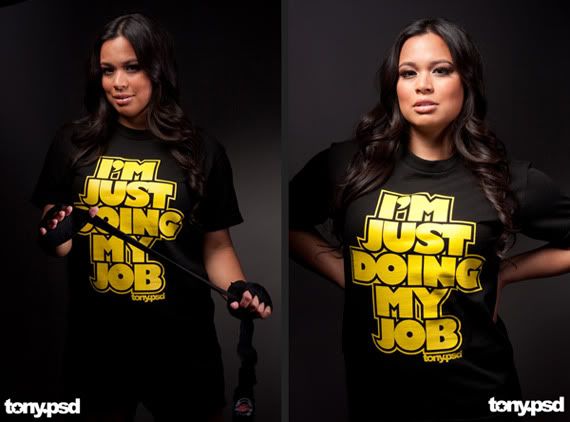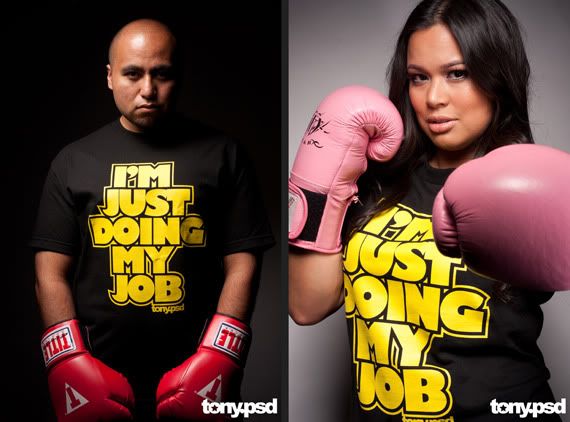 Hard to imagine, it's been nearly 3 years since I released this design. After 3 complete sell outs in 2009 I thought about never bringing it back, but many of you asked for it! To celebrate our 3 year anniversary as an apparel brand,
"I'm just doing my job"
is back. We also did a proper photo shoot for marketing and product/catalog purposes. Jeff and Joyce did a great job. Special thanks to Tony Phan for the great pics.
Order "I'm just doing my job" at my shop:
www.tonypsd.bigcartel.com