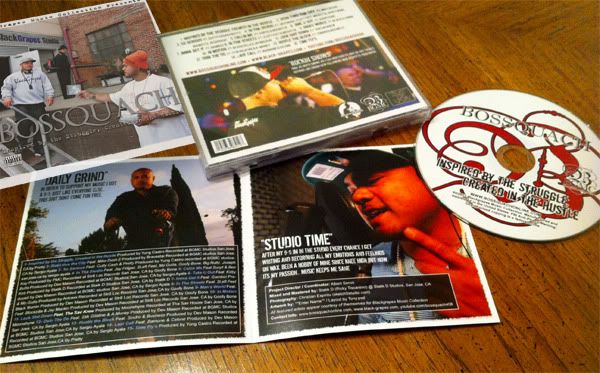 I had the great opportunity to connect with San Jose emcee
Bossquatch the Bogart
in producing the album layout for his new LP
"Inspired by the struggle, Created in the hustle."
With the front cover already designed, I handled the majority of desktop publishing responsibilities and laid the groundwork on Indesign. It's been a second since I did a 2 panel front and back layout with CD backing. I was a tad rusty, but the end result was very rewarding. Just another service I offer my clients. Indesign work can get a bit boring and repetitive but it's something I've taken pride in for the past 10 years.
You can order Bossquatch's new album
here on 408 Inc.