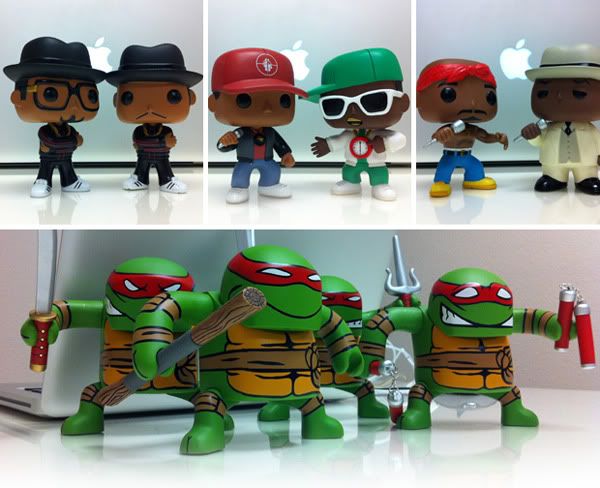 These were Christmas gifts from my brother Joe during the holidays. What can I say, the guy knew I loved toys. Speaking of which, I recall a conversation with upper management at my old job explaining to me that
"Toys were very unprofessional at the work place and it was also a distraction to others..."
I never played with em', if anything I always thought they looked cool at my desk. I actually agreed with them at some point and emptied out my cubicle. Last May when I visited my brothers workplace at Microsoft's gaming studio - I gotta say, they had more toys in that building than a Toys R' Us! It made them happy within their hectic work environment. Than again, at my old job a lot of my co-workers were in their mid 40's - late 50's so I can see where the opinions differed. Moral of the story - these are f*cking awesome and will be displayed all over my studio, lol.