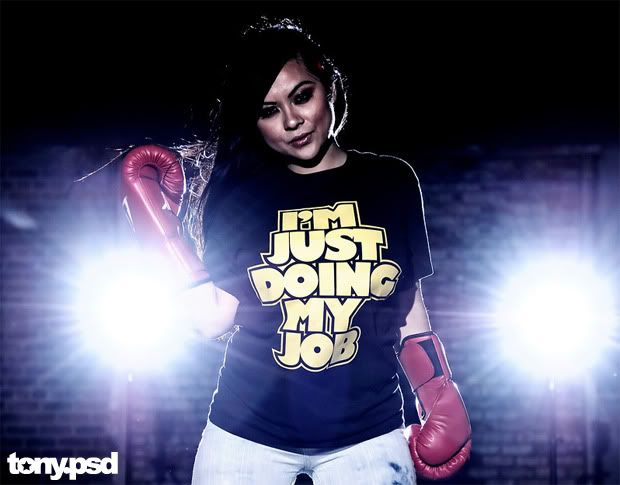 Ah, one of my first shirt designs no longer available. Even my secret stash was sold!
Manny Pacquiao
vs
Antonio Margarito
tonight! Let's get the
"Job done!"
Nuff' Said! Have fun and stay safe everyone! Also, If you happen to be wearing one of my past Pac-Man shirts
"Pac-Man Flight"
or the out of print
"I'm just doing my Job"
shirt, can you take a snap shot during fight night, I'd love to put it on my fan page!
Photographer:
Marc Christopher
Model:
Jacqueline Yamat