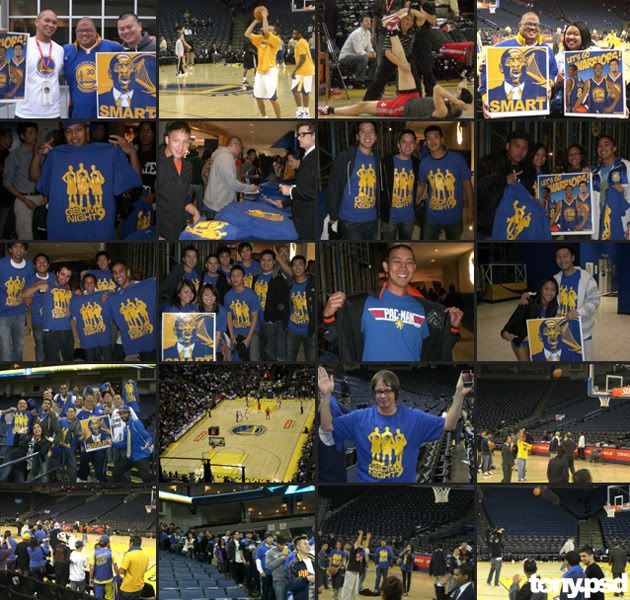 I'm gonna let the pics speak for themselves... fun! We have to have another one this season! What I love most about GSoM Nights is that it brings our readers together to the one place we all love-
The Oracle Arena.
GSoM treats em' with added bonuses like free shirts, giveaways and a shoot around on the court at no extra cost. These are the nights we live for, I'm just so glad I could spend it with Warrior fans and GSoMers alike!
New to Golden State of Mind?
Check us out!
GSoM is your best source for quality Golden State Warriors news, rumors, analysis, stats and scores from the fan perspective.