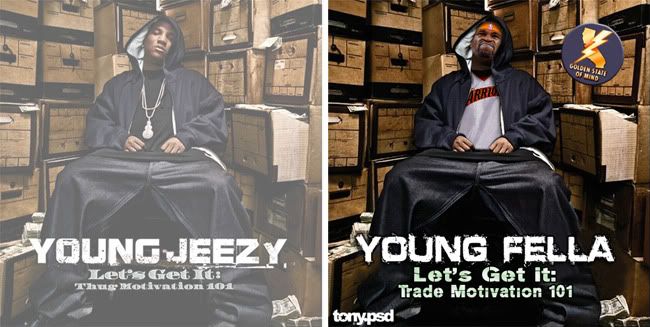 Kobe Bryant's nickname to Stephen Jackon... "YOUNG FELLA" ...and all hell broke lose!
I'm a big Stephen Jackson fan and I'm not ashamed to say it. The guys ALWAYS been super nice to my wife and I off the court and has always given me his approval of my work. On the court, since his arrival and the following season after that, he always brought a sense of excitement that made me want to cheer for the guy. Yea last season was shaky but I had always been a fan. With all this trade talk, its a shame... I just wanna see him play, but things change. I don't hate the dude but this parody explains it all...
Let's get it: Trade Motivation 101.
(Trade him, and lets move on)