Featured on February 16th, 2012 - Product review via
FKN Famous
.
Featured on November 7th, 2011
- Fashion interview conducted by FKN Famous. (back to back interviews within the week!) It's a pleasure to be featured on this on-line magazine.
Read the article here via FKN Famous's website.
Featured on November 4th, 2011
- I gotta special product review featured on
FKN Famous
- an outlet that spotlights talent and creativity in all forms of media outlets. I'm delighted to see the review and positive feedback they gave my brand. We got more in store, this ones just a teaser!
Read the article here via FKN Famous's website.
Featured on November 5th, 2011: KCRA 10 -
Watch the video here
courtesy of News 10 Sacramento!
Feature on October 20th, 2011: Folded Inc. - created to exhibit different flavors on expressive T-shirts, producing urban designs drawn from interests in cultural awareness, music, modern arts, film, entertainment, history, and sports.
Read the article via Folded Inc.
Featured on November 6th, 2010 via
Filipino Press,
San Diego - Artwork used by permission.
Featured on June 7th, 2010 via
Mixcrate
- DJ Icewater and Tony.psd collaborative summer mix.
Download the entire mix-album via Mixcrate.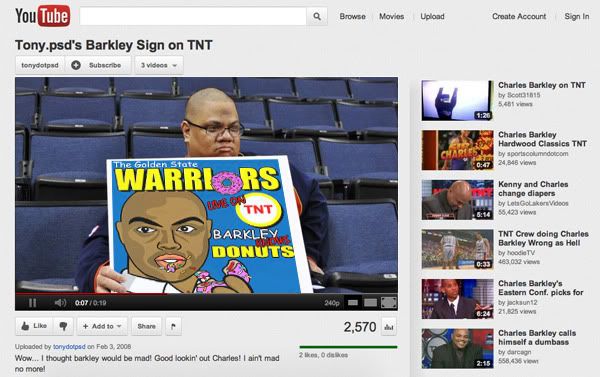 Featured on February 3rd, 2008: NBA on TNT (via Youtube) - This was a special treat, getting my sign design on national television and having Charles Barkley comment nothing but positive things!
View the video via Tony.psd's Youtube page.
Featured on October 30th, 2008 - Contra Costa Times, front page headlines.