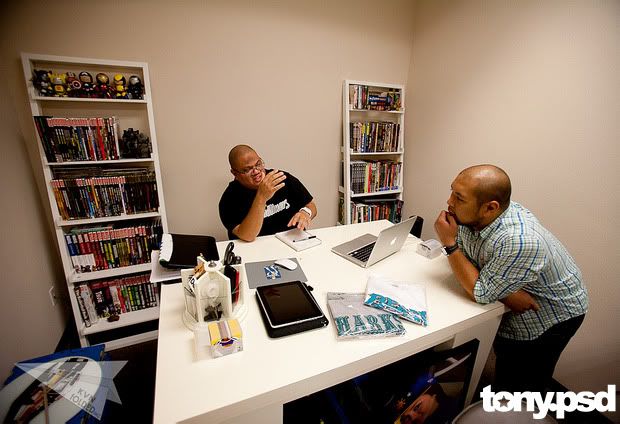 "If you do what you love, you'll never have to work a day in your life." - Unknown.
I have been a freelance artist since 1998, and have always had a desire to design unique and creative pieces of art. Originally, this was a hobby that I pursued wholeheartedly, and was fortunate enough to be able to turn into a career. My traditional route of a college education, paired with my nontraditional route of following a passion for art has proven to be fruitful and rewarding. Truly saturating myself with aspirations of pursuing a career as a Graphic Designer has allowed me to love what I do, and has allowed my creativity to flow into pieces that have drawn attention from around the nation.
In my personal pieces, I embrace the current events that resonate with me, and use my artistic talents to design pieces that are unique and recognizable to the typical American young adult. Hip Hop has always been an interest of mine, and it can be seen as a common underpinning throughout many of my pieces I debut through the Tony.psd collection.
Aside from my personal archive, over the years I also have been fortunate to work for various companies which has given me a breadth of professional variety. I have experience working with a professional athletic organization, a large retail electronics company, along with a more traditional business that utilized my skill set to create pieces for trade shows, marketing material (both electronic and tangible), and followed traditional branding requirements. I highlight this wide array of experience to emphasize the flexibility in my skill set, and my desire to continually grow in this profession. I appreciate the range of experience I have accumulated over the years, and am excited at any opportunity to further grow and develop professionally.
Photographers: Kevin Reduta